The Future Melting Pot (C.I.C) - Copywriter/Editor
Working as a Copywriter/Editor at The Future Melting Pot, I had the opportunity to write Blogs, Newsletter articles and content for social media posts. The content was company-related, including review of events, press releases for campaigns and advice pieces for unemployed young people.

Social Media
Below is a LinkedIn article I had written for the profile of the CEO of The Future Melting Pot. For this article, I prepared questions to ask Justice Williams. I transferred this information into an article outlining her role as a mentor and her impact so far working at the company.

Here is an example of a social media post on Instagram that I had designed, written and researched.

https://www.instagram.com/p/CW...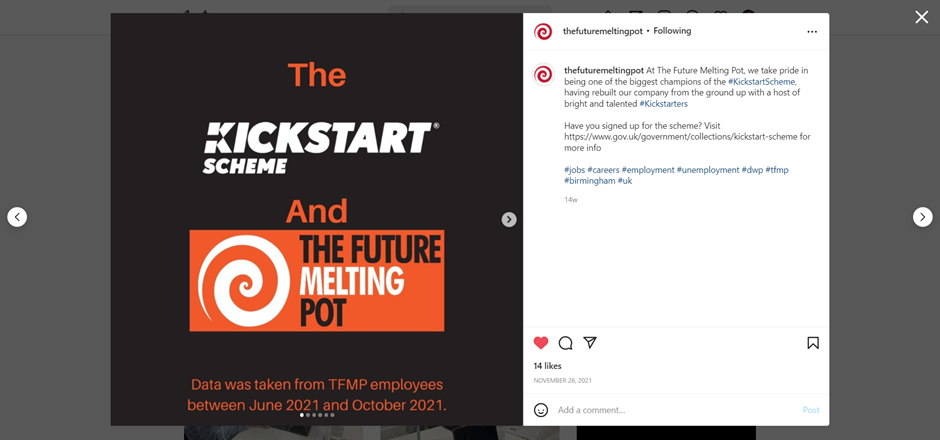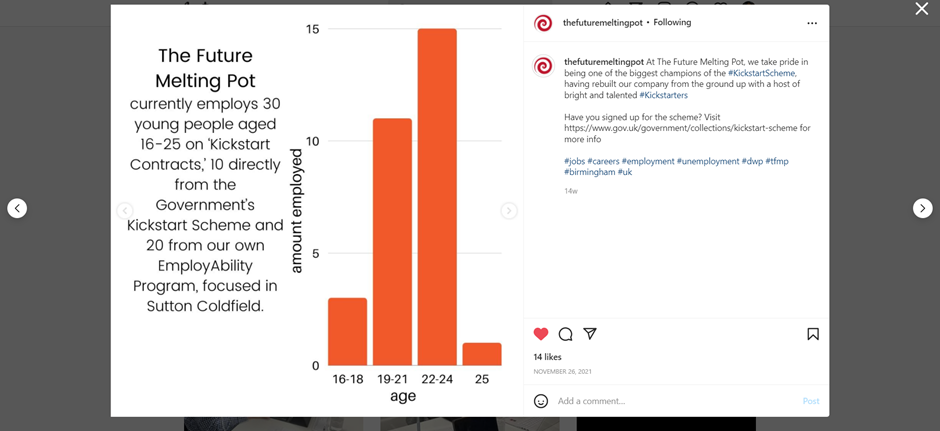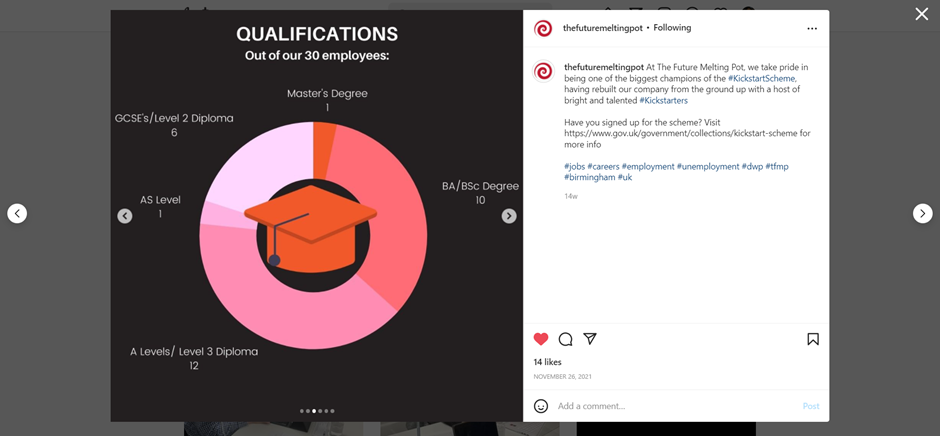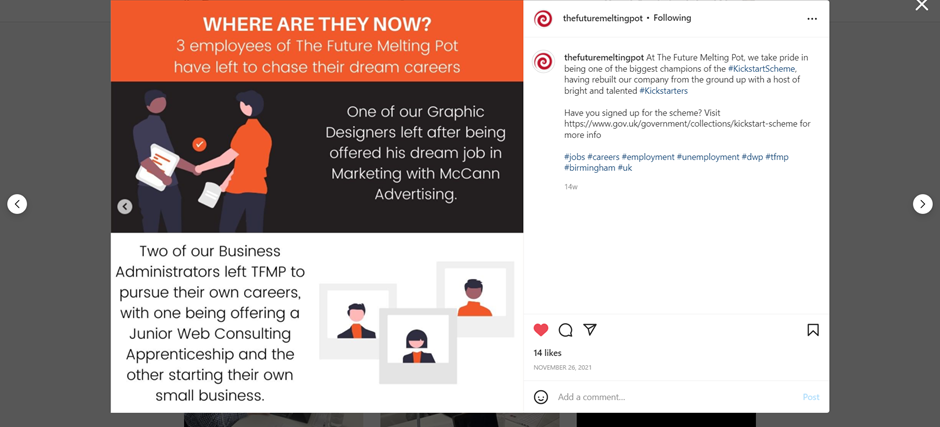 Website
As part of the company website being redesigned, I was heavily involved in proofreading, editing, and writing the website content. I also delivered project briefs, such as a Comparative Analysis.

Below are screenshots of the content I had published on the website. 

https://thefuturemeltingpot.co...